Volkswagen Changes Logo to Promote Social Distancing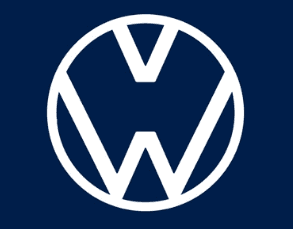 With the Coronavirus becoming more and more prevalent, Volkswagen is one of many companies that want to do everything they can to keep their customers safe. The CDC has made a lot of suggestions recently to help stop the spread, such as social distancing.
Governments and the Center for Disease Control (CDC) have been recommending that people keep at least 6 ft. of distance between themselves and others to limit the spread of disease. To help illustrate this, Volkswagen has updated their logo (temporarily). To help tell customers how they can keep themselves and others safe, Volkswagen wants to do something to remind customers that social distancing is important. In Volkswagen's modified logo, the V and the W, which are traditionally close together, slowly start moving apart. This helps demonstrate the action of social distancing and Volkswagen's commitment to keeping customers safe.
Volkswagen is a company that always stands together during a crisis. But, they know that this may not be the best solution during the COVID-19 crisis. VW wants to make sure they follow the suggestions of the CDC because the health and safety of their customers is their number one priority. So, the next time you see Volkswagen's logo on social media, you may notice something different. Click here to see a video with the modified logo.
Executive Volkswagen is also doing our part to help stop the spread of disease. We have closed our showroom to the public, but our service center is still open. If your car needs servicing, we will gladly pick it up for you, service it, then return it to you, completely disinfected. If you would like to purchase a car, you can do so entirely online – once you find a car you love, we'll deliver it to you. If you want to test drive it first, we can bring a disinfected demo car to you for a no obligation test drive. During any interaction with our staff, we have a "no handshake" policy to give you a contact free experience. Executive Volkswagen always puts the health and safety of our customers first. Contact us today!